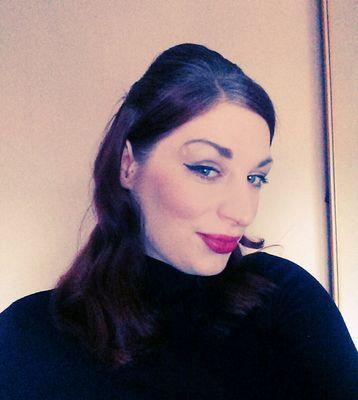 Sara Hawthorn is a writer of fact and fiction, who bakes a little, brings cake to meetings, and thoroughly enjoys swishing her flamenco skirt and twirling in circles. Here she looks with thirty-something eyes at a classic 80s toy.



'Belinda' by Sara Hawthorn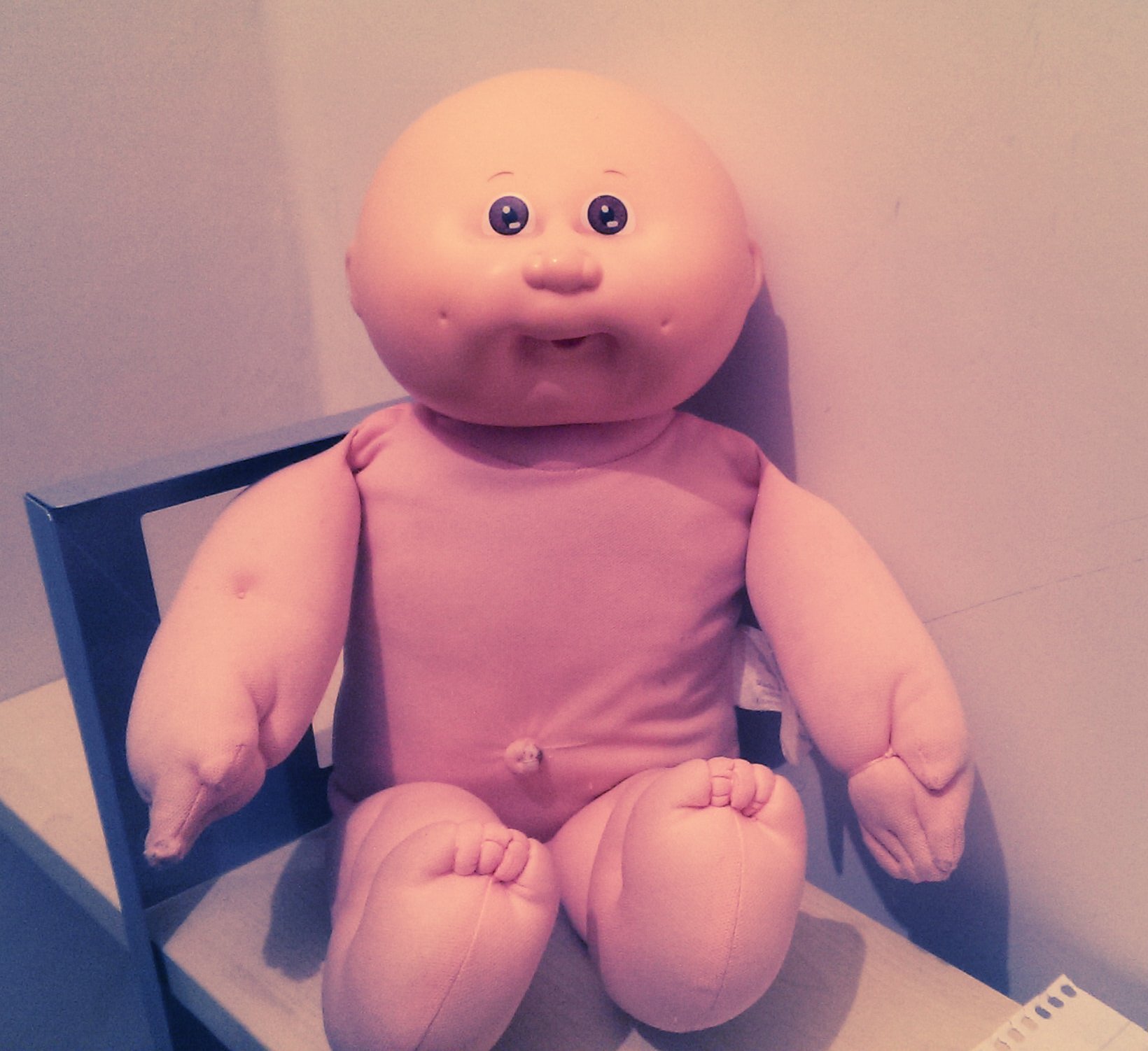 Belinda was not the cutest of Cabbage Patch Dolls. I think that's why I liked her. She lacked the voluminous woollen hair of her siblings, her baldness giving her an edge that was lacking in the other dolls in my small collection. And since I'd been a 'hairdresser' to most of these other unfortunate playthings she was probably grateful not to suffer the same fate.
She was also not clothed in pink – a colour which to this day makes my face contort into decidedly un-girly spasms. Her neutral lemon dress and what, from memory, were lace edged bloomers, were much more my cup of tea as plenty of podgy baby photos will testify. I think at one point Belinda also had a dummy wedged in her half moon gap of a mouth but she's totally naked now, the identifying signature on her lower back exposed like a tramp stamp tattoo. Poor thing. I really should buy her some clothes.
I look at her now, some twenty-odd years since she arrived one Christmas, and see with adult eyes all the oddities of her construction. Cheek dimples which look like old piercing scars, a belly button which looks remarkably like the top knot buns all the rage these days, and legs that remind me of a stunted dolphin. Then there's the copyright imprinted like a scarification on the base of her plastic head. Turns out she was far more alternative than my childhood memories gave her credit for.
When I consider all this it's no real surprise she ended up with me. Fascinated with tattoos and modifications from a young age, Belinda was a pre-emptive mascot for my teenage and early-twenties self. Whilst I stopped short of extremes such as scarification I have a good few piercing marks and we can commiserate together on the poor choices that resulted in the classic 'tramp stamp'.
We both have our scars, perhaps that's why she's still with me after all these years.
You can follow Sara on Twitter, and if you would like to share your toy story, let me know @stuartwitts.