In the first of a series of guest posts, former TV-AM weather presenter and all-round nice person Wincey Willis shares her memories of the very first toy she remembers owning. Although well known for her weather forecasts, Wincey is most proud of her work as a writer and as presenter of television programmes about animals, notably Animal Watch on TV-am and the Granada TV series Wincey's Pets.
Peggy the Lamb by Wincey Willis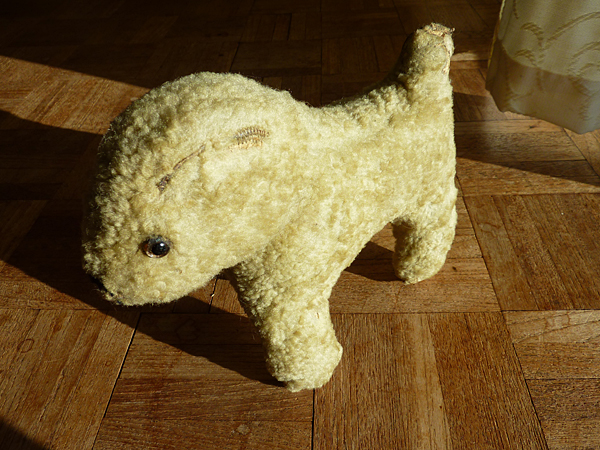 I was adopted when I was a baby, Peggy was the first toy I remember getting. As a toddler she was with me all the time, at night I twiddled her ears between my fingers to go to sleep. That explains why she has none now. I was always passionate about animals both pets and wild creatures, I always preferred 'cuddly' toys over dolls. As I got a bit older Peggy still stayed with me, even when I was in hospital. She is in the state she is in through cuddles, strokes, ear twiddling and pure love.
To read more from Wincey, visit her blog or follow her on Twitter. And if you would like to share your toy story, let me know @stuartwitts.