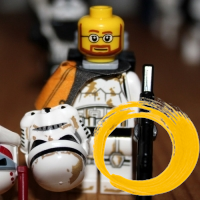 Lover of sci-fi and comedy, reader of books, Neil has worked in professional radio for 25 years, with experience of the music management, music publishing, PR and I.T. industries along the way. He is now Managing Director of Ladbroke Audio where he produces, among many other things, Doctor Who Audiobooks. In his story, Neil talks about how his passion for radio crossed over into his love of toys.



Lazerbeak by Neil Gardner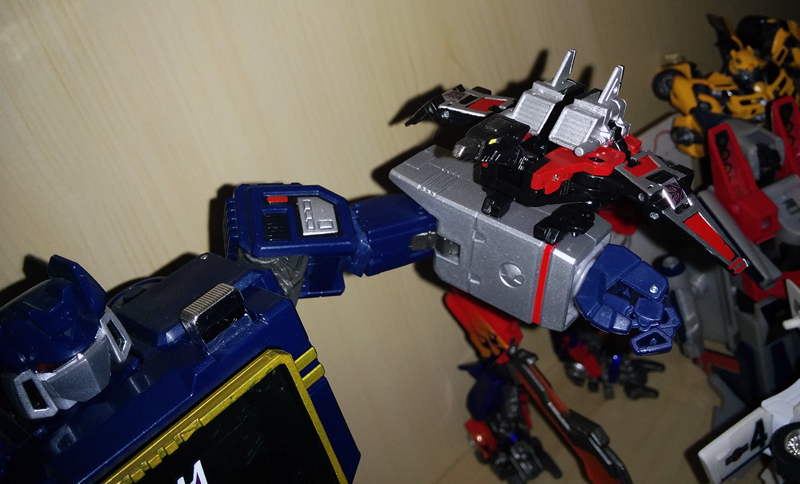 It's just so hard to choose ONE favourite toy from my childhood. It could be the hand-me-down Action Man tank, so durable and chunky. Or it could be my Dad's old Scalectrix set with 'sidehacking' motorcycles & sidecars. Then again it could be the simple pleasure afforded by a pair of red metal roller-skates, with all the bleeding knees and scraped elbows that came with them. You see, I am a child of the 70s and early-mid 80s and I existed on the cusp of nostalgia-fuelled 'classics' such as LEGO, Mechano and Action Man, and TV-show inspired toy-mageddon franchises like Transformers, He-Man and MASK. So I would end up mixing them all together, building fortresses and hide-outs with second-hand Mechano and LEGO, and populate them with Action Force figures.
But I have to choose ONE toy as my favourite, and so I have chosen. His name is Lazerbeak, and he is a Transformer. Not just any Transformer, but a master spy who can be both a robotic bird and a micro-cassette. Ah yes, micro-cassettes, remember those? Now, here's the thing… I have ALWAYS wanted to work in radio and audio. My Mum claims it was one of the first things I ever enthused about as a child. When my Dad decided that at age 12 I was too old for toys for my birthday, I choose instead a stereo system. Audio equipment fascinated me, and so when Transformers brought out a selection of characters who turned into cassettes I was pestering my parents within minutes to buy me some.
Alas, we weren't exactly overwhelmed with disposable income at the time, so there was no way I was going to get Soundwave. But on a trip to Portsmouth one summer holiday, after trekking round endless naval-themed locales, my Mum decided to reward my patience and good nature with a Transformer. We popped in to WH Smith's on the way back to the railway station, and she told me I could spend up to £10. Wow! £10 was a heck of a lot. Of course, it wasn't enough to buy a full-sized Transformer, so I went looking for the smaller figures. The usual selection of Bumblebees and Brawns were on display. But then, holy of holies, at the back of the rack was Lazerbeak! Oh my my my, I couldn't grab it off the rail fast enough. £9.99 for my very own transforming micro-cassette.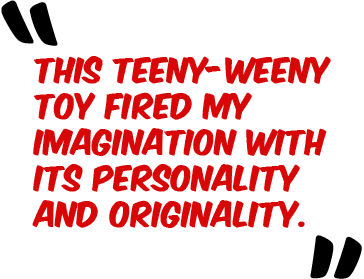 My heart was pounding. I knew he had to be mine. They also had Rumble and Ravage, but they were all £9.99 and I knew Mum would only buy one for me (boo, hiss…nah, I can't be upset, my Mum was, and still is, amazing!) So that was it, I grasped my Lazerbeak to my chest and went in search of Mum and my sister. I remember her thinking £9.99 was a lot for such a small figure, but I was adamant and so she went to the till and within moments he was mine, mine, mine!
All the way home on the long (and boring) train journey I begged to be allowed to open the packaging, but Mum said no, she didn't want me losing the small bits in the carriage. We got home eventually, and I was off up to my box-room bedroom and ripping into the package before Mum could tell me dinner would be ready in half an hour. On my bed (covered, of course, with a Transformers duvet) I took Lazerbeak from his plastic and cardboard container (no 'keep them in pristine condition' child, me!) and I was in awe. He was in his micro-cassette alt mode and he was AMAZING! No, really, this is as true today as it was in the early 80s. Lazerbeak and the other micro-cassette Transformers were incredible works of toy art. A mixture of formed plastic and die-cast parts held together with tiny screws, clever joints and, to a 10 year old boy, magic. Slowly, I transformed him into his bird alt mode and that was it, I was enraptured. This teeny-weeny toy fired my imagination with its personality and originality. I knew his history and where he sat in the Transformers pantheon, and even though I didn't have any of his cohorts, or his big bosses Soundwave and Megatron, it didn't matter. Lazerbeak became the top Decepticon in my mini-army.
He was master-spy, lead strategist, cunning negotiator and ruthless assassin. When my LEGO City needed a threat (for example, when the monorail system got too big for its boots) it was Lazerbeak who stepped up to the bad-guy plate. Some days he would sit perched atop ginormous Meccano constructions, on others he'd be falling from a tree into our pond, scaring the Koi and illiciting warnings from Mum that he'd get damaged and she wouldn't buy me a new one.
It didn't matter. Lazerbeak was at the head of my toy collection and there he stayed, growing less shiny and more battered over the years. He finally retired (with the rest of my Transformers, and Action Force, and Go-bots) in a big box, as my parents gave all my toys to a neighbour's kid once I had 'grown up enough'. Damn them!
For several key years of my childhood a small piece of die-cast & plastic was my favourite toy. Eventually he was superseded by BBC Micro computer games, bikes and stereos. But for those amazing years, he was MY Lazerbeak and he ruled the roost.
Postscript – a couple of years ago, Takara in Japan released a Masterpiece Edition of Soundwave, a stunningly beautiful piece of transforming metal that is 1000% better than the original plastic toys. It came with a Masterpiece Lazerbeak. Yes, you've guessed it…I spent way more money than an adult possibly should on a toy. Why? Because there, in all his new and improved metallic form, was MY Lazerbeak again. He has returned home. And this time he gets top billing in a collection I am proud to display in my home.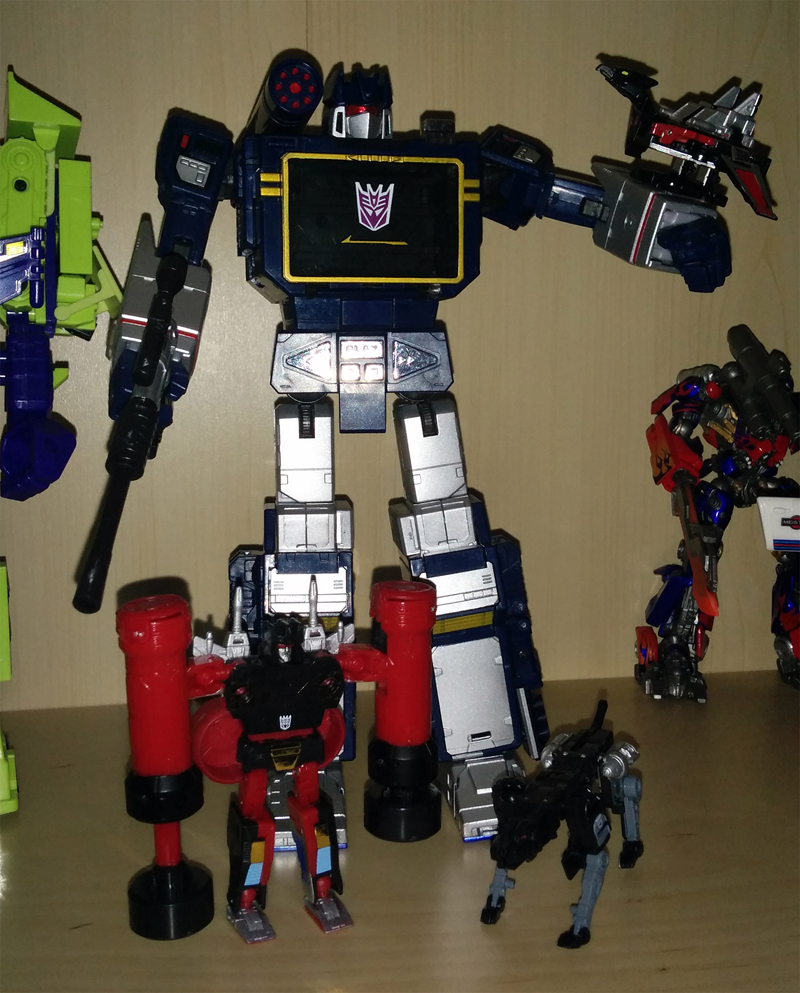 In an era of internet surveillance, online snooping and government oversight of the citizenry, there will always be one spy I don't mind monitoring me… he sits on the shoulder of Soundwave in a display cabinet in my living room… my one and only favourite toy… Lazerbeak.
You can follow Neil on Twitter and discover more about Doctor Who Audiobooks at Ladbroke Audio.
If you would like to share your toy story, let me know @stuartwitts.